mwilbur@apexemploymentlaw.com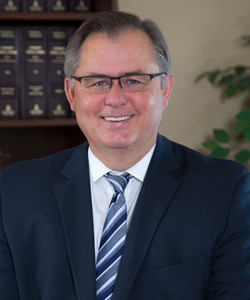 Practice Areas
Labor and Employment Litigation
Labor Management Relations
HR Advice / Wage & Hour Compliance
Internal Complaint Investigations
Training
Education
Emory University School of Law
University of South Carolina
Michael Wilbur has substantial litigation experience including jury trials. He has successfully defended employers in many federal and state court actions involving claims of wrongful termination, employment discrimination, wage and hour violations, and other employment-related issues. Michael has also represented clients in administrative proceedings before the National Labor Relations Board and other state and federal administrative agencies. He also advises and counsels clients on a variety of labor and employment matters, provides advice and training in labor and employment law, and conducts internal investigations.
Michael's presentations and publications include "Privacy in the Workplace" (Employer Resource Institute, 2006); "Mind Your Own Business: A Review of Laws Affecting Privacy in the Workplace" (California State Bar Labor and Employment Section Annual Meeting, 2004); "Defending Wrongful Discharge Claims Under California Law" (National Business Institute, 1997, 2000, and 2002); "Basic Wage and Hour Law in California" (National Business Institute, 1998, 1999, 2000 and 2001); and "Employee Leave Rights Under State and Federal Law: What Every California Employer Needs to Know" (National Business Institute, 1998).
Michael is admitted to practice in the States of California, South Carolina, and Georgia, as well as the United States District Court, Northern, Eastern and Central Districts of California, the Northern District of Georgia, and the United States Court of Appeals for the Ninth Circuit.